The Origins of Hauraki Plains College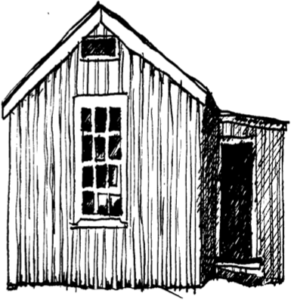 Hauraki Plains College first began as Orchard School when in 1912, 15 young pupils met for three days each week in a borrowed Lands and Survey hut. The first children were young sons and daughters of local Maori whānau and pioneering families. Two years later the first classroom was built, which was known as the Dog Box.
From 1918, further classrooms were built and with the establishment of a secondary department, Orchard School was renamed Ngatea District High School in 1923.
With the opening of a separate primary school, Hauraki Plains College was established in 1963. It was at this time that the school motto Quisque Pro Omnibus (Each For All) and the school colours of black and white was chosen. The word Hauraki was chosen for the newly established college to represent the many settlements and primary schools which contribute to our school. Each of the school blocks are named after these contributing areas.
Originally the school had two buses, Aotea and Tainui; in the early 1990's these became four on account of the increasing role and to foster a competitive spirit. The four Hapu are named after the waters which flow across our land.