Programmes of learning for Years 11, 12 and 13 are based on the National Certificate of Educational Achievement (NCEA) Levels 1, 2 and 3. Courses are structured to encourage students to develop a flexible pathways approach to their learning while keeping their options open for the future. Students can also learn at multiple levels of NCEA.
To help parents and employers better understand NCEA, an app is available for mobile devices – phones and tablets. Called the 'NCEA Guide', the app provides quick and easy access to key information about NCEA.
Subjects Offered Include:
Full details of the subjects and the prerequisites are outlined in the Senior Subject Information Guides which are given to all students to help with subject selection.
Accounting
Agribusiness
Agriculture
Art
Automotive Engineering
Biology
Building & Construction
Business Studies
Calculus
Chemistry
Childcare
Classical Studies
Computing
Creative Literature
Design & Visual Communication
Digital Technology
Drama
Dance
Employment Skills
Engineering
English
Film Making
Furniture
Geography
Graphics
Health Studies
History
Horticulture
Hospitality
Languages
Legal Studies
Maori Cultural Studies
Mathematics
Media Studies
Music
Photography
Physical Education
Physics
Primary Industries
Psychology
Science
Statistics
Technology Fabrics
Technology Food
Technology Metal
Technology Wood
Te Reo Maori
Tourism
NCEA Participation Results 2017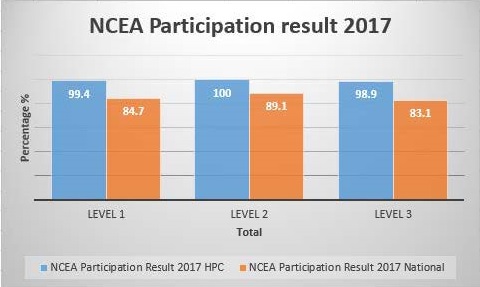 Merit and Excellence endorsements
We encourage students to strive for achieving NCEA endorsements. In 2017, 89 students achieved Merit endorsements to their NCEA qualification and a further 65 students achieved an Excellence endorsement.
Vocational pathway awards
Students are able to work towards Vocational Pathway Awards relevant to six broad career pathways:
Building and Construction
Creative Industries
Manufacturing and Technology
Primary Industries
Services
Social and Community Services
In 2017, over 70 Year 12 students achieved a Vocational Pathway endorsement in addition to an NCEA Level 2 qualification. For further information on Vocational Pathways go to www.youthguarantee.net.nz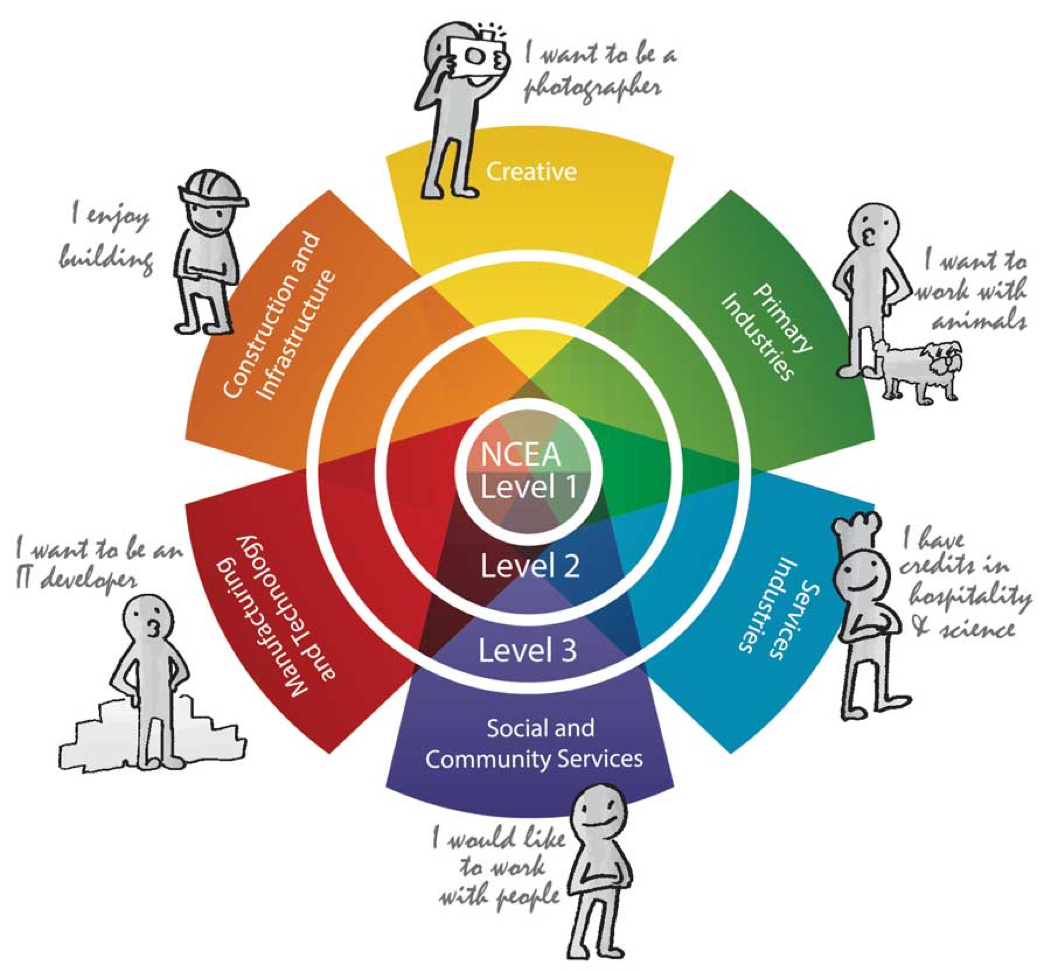 Subject Selection Advice:
Students are provided with a Subject Selection Guide at Years 10 – 13 and a Subject Selection evening is held prior to students choosing their subjects for the following year. The Careers Co-ordinator and Academic Dean provide advice and guidance in subject selection at each year level. Parents are encouraged to be part of this process.