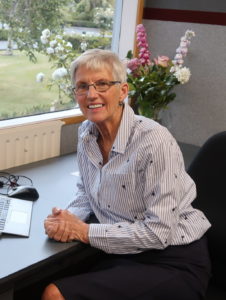 Kia ora 
Thank you for showing an interest in our school.
When we ask what makes a good school, we generally think of questions around NCEA results, well-kept buildings, a safe and caring environment, along with sporting and cultural opportunities. 
These things are important, they matter. At the same time we need to ask about the kinds of young people we are encouraging our students to become? Are they developing the capacity to take responsibility for self, to set and achieve positive goals, make responsible decisions and pursue purposeful directions in life? Do they show respect and kindness towards others and know how to maintain positive relationships? Are they willing to give things a go and work through setbacks and disappointments? What kind of adults will they be? Will they be good employers or employees, friends and parents? Will they be honest and hard working and contributing citizens?  
Those are the qualities that we should be valuing and pursuing in our schools and should be the ultimate measure of effectiveness. Heraclitus reminds us that character is destiny; it is also the one test we cannot cram for.
Character is about both excellence and ethics: striving for quality work and doing the right thing. A school that understands the importance of character says with clarity and focus, who you are becoming is as important as what you know and achieve. This is behind our vision statement: More Than a School.
Ngaire Harris
Principal